Air Purification Solutions in Wakefield
The coronavirus pandemic has touched all of us. With more and more people staying inside to lower their risk of exposure, our customers have grown increasingly concerned about their indoor air quality. At Falite Bros, we are dedicated to the health and comfort of our customers and community, which is why we offer indoor air quality solutions that are second to none, including the latest and most energy-efficient air purification systems on the market.
Give our team a call today at (781) 262-3348 to learn more about our air purification solutions in Wakefield, Boston, Somerville, Woburn, and the surrounding communities.
APCO-X Whole Home Air Treatment System
With over 45 years of experience under our belts, we know what products work best for the homes and businesses of Wakefield, and the greater Boston area. That is why we proudly install the APCO-X whole home air treatment system. This system is an industry leader; tested to be over 33% more effective than previous models.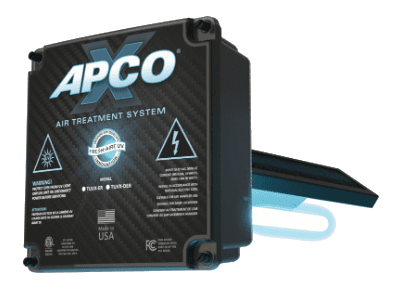 The APCO-X proactively reduces airborne and surface contaminants like bacteria, viruses, dust, mold, and more, helping you and your family breathe easier. Fresh-Aire UV systems have been tested and achieve up to a 99.999996% reduction on microorganisms. This system utilizes proprietary antimicrobial nanotechnology and UV-C light to treat your space and remove contaminants, and odors from your home. If you are interested in increasing the air quality of your home even further, we also offer installation of the Fresh-Aire UV Purity Low Profile HVAC filter, which seamlessly removes particulates from your home's air.
Our licensed and qualified technicians will quickly and easily install this system for only $1,099, which is a price under our competitors. Our trusted experts at Falite Bros can help you find the perfect air purification system for your home or business. If you or a family member suffers from allergies, or you are simply concerned about the quality of your indoor air, call Falite Bros today.
Call us at (781) 262-3348 to schedule your air purification service! Or, contact us online.
Reviews
100% Satisfaction Is What We're Known For
- William O.

- SALVATORE

- Susan M.

- Mili F.

- CJ S.